Well the day is nearly here. On Friday 4th September when 1775 whisky passport with your help we will gain the Guinness world record for the most viewers on an online whisky tasting.
SCOTLAND'S newest whisky club – 1775 Whisky Passport – is on a mission to break the current record for the most people viewing a whisky tasting online.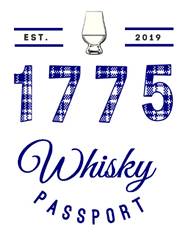 1775 Whisky Passport, founded by three Scotch afficionados – including SLTA member Graham Blaikie, owner of the multi-award-winning Mercat Grill bar and restaurant in East Lothian – will attempt to break the record on Friday, September 4 at 8.30pm.
Anytime before 8.30pm on Friday, simply click on the link below and it will take you straight to the livestream.
If you are early you will know you are on the right page as you will see the countdown clock.

We look forward to seeing you then when we hopefully will all be world record holders.