Scottish Government – Guidance on the use of Toilets. Flow launch online training modules to support reopening. Suggestion of quarantine restrictions for visitors from within the UK. Scottish Government publishes blueprint for economic recovery.
Scottish Government – Guidance on the use of Toilets
The Scottish Government has now published guidance on the safe use of toilets.  This should be considered by each business and included in their risk assessment work and preparations for safe reopening.
Whilst the guidance does not address outdoor areas specifically, it does state that "Safe opening will vary according to specific sectors and should align to the guidance provided by those sectors in terms of restart". It should be inferred from the guidance therefore that the use of indoor toilet facilities is permitted in phase 2 opening insofar as they comply with the guidance for the management of toilet facilities i.e. one way systems in and out and enhanced cleaning/hygiene regimes, which will also apply to any temporary/outdoor facilities being provided.
Ready to reopen? Flow Hospitality Training
The SLTA's training provider, Flow Hospitality Training, has created 6 online training modules to help you and your staff feel confident when reopening.   
They have focused on three top priorities: Safety, Service, and Strategy.  The modules include:-
Preparing to Reopen
Staff Protection
Cleaning & Hygiene
Social Distancing
Customer Service
Takeaways & Deliveries
For more details on these individual modules head to Flow Hospitality Training Covid-19
To contact Flow Hospitality Training – click here
Suggestion of quarantine restrictions for visitors from within the UK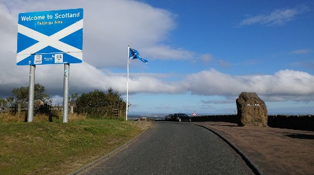 The Scottish Tourism Alliance, on behalf of all tourism industry bodies, has released the following statement on suggestions of possible quarantine restrictions for visitors from within the UK.
"With just over two weeks to go until our tourism sector reopens, it is absolutely critical that our employees, visitors and communities feel safe, reassured and protected in the run up to the 15th July and most certainly beyond that.

A great deal is at stake and indeed the reputation of and sustainability of our tourism industry; we must not lose sight of where we have all been over the last few months or disregard the very real fear that the virus continues to represent both from a health and economic perspective.

Government decisions around quarantine must be considered from both of these perspectives and it has clearly never been more important than for the governments of the four nations of the UK to be working closely together over the coming days and weeks to ensure that their strategies for supressing the virus are consistent and can offer the public the confidence they need.

As was reconfirmed today by the Finance Secretary Kate Forbes, the Scottish government has no intention as it stands to impose such a quarantine restriction on those visiting from England, let's hope that the virus does not spread in such a way that it requires the Scottish Government to reconsider this status.

People will want to travel and holiday around the UK and all over Scotland from all four nations and indeed further afield. Our industry is busy getting geared up for safe reopening with most businesses that I have spoken to going above and beyond what is required to provide visitors and customers with an experience they can feel confident and safe about – many businesses are adopting the UK wide Covid-19 'Good to Go' accreditation. The industry fully appreciates that people will be hesitant, and we must proceed with caution to ensure that our communities do not feel under threat and are comfortable in welcoming visitors in the spirit that we are so well known for.

Clearly given that over 70% of Scottish tourism comes from the UK market, any restrictions on domestic travel will have a significantly negative impact on the sector, in fact, we know of a few businesses who have received enquiries from people south of the border who have become concerned about a potential quarantine and have asked for reassurance of a full refund should a quarantine come into force."
Scottish Government publishes blueprint for economic recovery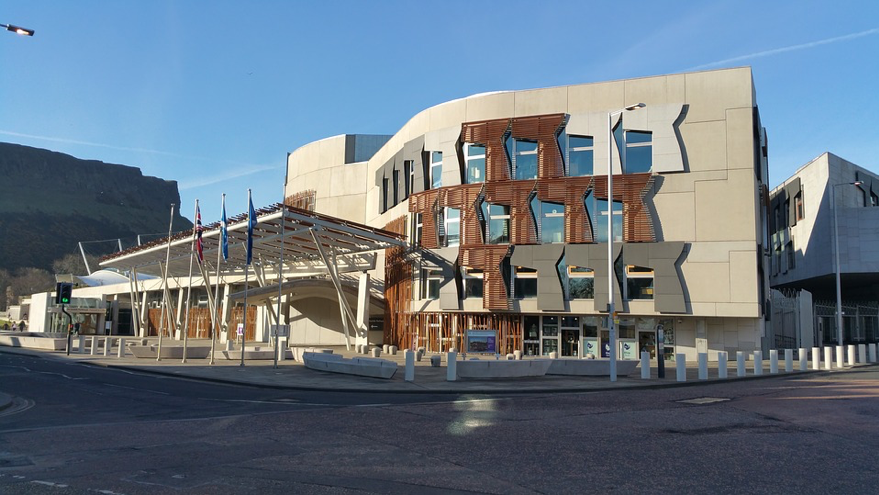 UK-wide £80 billion stimulus package should be created to regenerate the economy and reduce inequalities following the coronavirus (COVID-19) pandemic, a new Scottish Government report proposes.
The package could finance a temporary reduction in VAT and move the tourism and hospitality industries onto a reduced VAT rate of five per cent.A two pence cut in employers' National Insurance Contributions to reduce the cost of hiring staff is also recommended in the report, entitled COVID-19: UK Fiscal Path – A New Approach.
Other action it proposes the UK Government should take to kick-start the economy includes:introduce a jobs guarantee scheme for young people and extend sector-specific employment and business support schemescreate a National Debt Plan to help business and household budgets recover from the effects of the pandemicadopt new fiscal rules which prioritise economic stimulus over deficit reduction in times of crisisaccelerate major investment in low‑carbon initiatives, energy efficiency and digital infrastructureextend Scotland's financial powers to allow it to shape its own response to the pandemicClick here to download Covid-19: UK Fiscal Path – a New Approach
Other News….
Nicola Sturgeon says English visitors 'welcome in Scotland'


Calls for 'bold' cut to VAT for Scotland's tourism industry

Ferry limits mean Arran hotels 'may not reopen until next year'