Coca-Cola European Partners (CCEP) supports Scottish licensed trade out of lockdown with comprehensive package. New Renfrewshire business fund now open for applications. Vote for the Great British Pub Awards.
Coca-Cola European Partners (CCEP) supports Scottish licensed trade out of lockdown with comprehensive package
AS the licensed trade continues to ease out of lockdown and the public feel more comfortable visiting pubs and restaurants, CCEP has been supporting on-trade operators with a £20 million four-phase support package to help get outlets up and running again.
In phase one of the plan – Respond – CCEP focused on communication with customers, cash flow support (payment term flexibility) and collaboration with Government to support requests being made by the hospitality sector.
Phase two – Prepare – saw the focus shift to equipment sanitisation prior to reopening with more than 30,000 pieces of equipment in 26,500 outlets across the country.
For Reopen, the third phase, there was a first wave of product support for operators including four free bag-in-box products for 9,000 free trade/leased and tenanted outlets to help them restock without adding to their cashflow burden. To take advantage of this, you must visit https://cokecustomerhub.co.uk/covid-19/ to fill out the request form.
As part of phase three, there was also a "buy two get one free" wholesale promotion (vs usual "buy five get one free") across Coca-Cola Original Taste, Coca-Cola Zero Sugar, Diet Coke, Schweppes Classic Tonic, Schweppes Slimline, Schweppes Lemonade and Appletiser. Pre-Covid, 69% of soft drinks sales were in colas, lemonade and mixers.
The current phase – Recover – offers further product, menu and advertising support. Rob Harris, vice-president for sales at CCEP, said: "Our Welcome Back packs offer up to 20,000 free trade pubs that stock our core range, or outlets that would like to become regular stockists of our core range, a free stock bundle to help them get back on their feet as they reopen.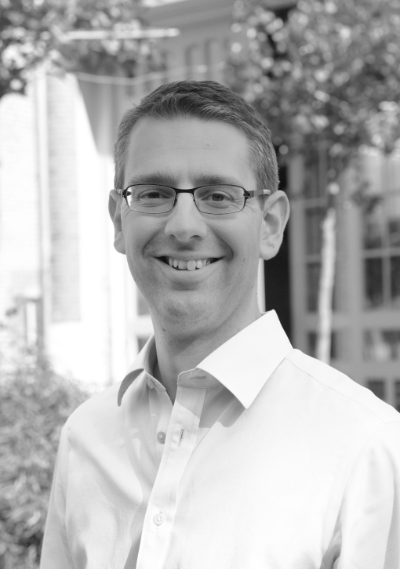 "This include six cases – one of each of 330ml glass Coca-Cola Original Taste, Diet Coke and Coca-Cola Zero Sugar, 200ml glass Schweppes Classic Tonic and Schweppes Slimline Tonic, and 275ml Appletiser. The value of the pack equates to nearly £300 in sales per outlet." 
A new Menu Generator platform will go live by the end of August. All customers need to do is set up an account for their venue, and then create a menu. There are three formats to choose from – with different sizes, layouts, backgrounds, fonts and borders – so that outlets can achieve a bespoke look.
CCEP's commercial support team will review and approve requests once submitted before proceeding to proofing and printing. Menus are sent straight to the printers, who will print and post direct to the customer, free of charge.
Open Like Never Before
As part of its new "Open Like Never Before" campaign, CCEP is sharing its advertising resources with its out-of-home customers to allow them to communicate that they're now open again.
CCEP is also producing large billboard and out-of-home advertisements, including bus stop media, targeting over 100 hospitality businesses across the UK. An innovative digital Ad Generator tool will provide hundreds more customers with the resources and expertise to create their own customised adverts to share on their social media channels in an authentic and tailored way.
Some venues will also be provided with media budget donated by Coca-Cola, so they can advertise and communicate that they are open for business once again on digital media targeting their local area.
Combined, the value of CCEP's support package for its on-trade customers, across the Reopen and Recover phases, plus the £165,000 Coca-Cola Community Pub Fund, is worth around £20 million.
Since the start of the coronavirus outbreak, The Coca-Cola Foundation, The Coca-Cola Company and bottling partners have donated almost $120 million to support global relief efforts.
Rob Harris continued: "The first wave of funding in GB was shared with CCEP's long-term partner FareShare, the UK's leading charity food redistributor, to provide the equivalent of nearly two million healthy meals and more than one million drinks to those that need them most.
"We're incredibly pleased and proud that the next wave of funding in GB is being used to create the £165k Coca-Cola Community Pub Fund which will go to the winners of this year's Great British Pub Awards to say thank you to publicans who have gone above beyond for their communities during the pandemic."
To apply for/access reopening and recovery support from CCEP:
Free bag-in-box – visit the Covid-19 page on our Coke Customer Hub where there is a form to complete (www.cokecustomerhub.co.uk/covid-19/)
Welcome Back packs – all free trade outlets that have an interest in the free stock bundle deal – that are already stockists or would like to be stockists of our core range – should register their interest via the Coke Customer Hub website (www.cokecustomerhub.co.uk) on the contact page or call 0808 1 000 000. Details will then be diverted to the right area of the business to follow up.
Menu Generator – details will be on the Coke Customer Hub by the end of August (www.cokecustomerhub.co.uk)
Equipment sanitisation – visit the Covid-19 page on the Coke Customer Hub (www.cokecustomerhub.co.uk/covid-19/) where there are videos, equipment start-up instructions and a specific phone number to call if you need an engineer to visit
Ad generator tool – CCEP customers should speak to their local rep to discuss what's available to them
For any other questions, dial 0808 100 0000, or email connect@ccep.com
New Renfrewshire business fund now open for applications
IF you're in Renfrewshire you might qualify for support from the new £1.3 million Renfrewshire Coronavirus Business Support Fund to help local businesses tackle the immediate impact of coronavirus.
Now open for applications, the fund offers local businesses, including people who are self-employed, the opportunity to apply for:
An interest-free Business Restart Loan between £1,000 to £5,000 repayable up to three years to assist with short-term cashflow
A 50% match-funded Business Resilience Grant from £1,000 to £10,000 to help businesses meet changed objectives and plan for growth
A Business Adaptation Grant providing match-funding from £1,000 to £2500 for businesses adapting their premises to meet physical distancing requirements, open for retrospective applications
Details of each fund, eligibility information and the online application can be found at Renfrewshire Council's business support page.
Applicants will also receive a call from one of the council's Business Gateway advisers to discuss their application and provide tailored advice to meet their specific needs.
This fund has been created following detailed discussion with 500 local companies to determine what they feel can make the biggest difference in the short-term.
Renfrewshire Council is also offering barriers for cafes using outdoor spaces and Business PPE packs to local businesses having secured funding from the Scottish Government's Towns and Business Improvement Districts (BIDs) Resilience and Recovery Fund, which is run by Scotland's Towns Partnerships.
Businesses may also benefit from up to two days' fully funded consultancy support from experts across a range of topics including: finance, IT, legal, property and HR. The team can be contacted on 0141 530 2406 or by email to renfrewshire@bgateway.com.
Full details of the Renfrewshire Coronavirus Business Support Fund and the online application process can be viewed at: http://www.renfrewshire.gov.uk/coronavirus-businesses
Britain's Pub Heroes – £165,000 prize fund
AS a result of the ongoing coronavirus pandemic and the devastating effect it has had on the pubs sector, for one year only The Great British Pub Awards will pivot to host and celebrate those establishments that have adapted their businesses to come out the other side as community champions.
Operators across the country have stepped up to perform vital community services, and it's only right that we recognise and celebrate those incredible acts. The goal of the Awards is to shine a spotlight on the important local community work done by pubs.
Each winner will be offered the opportunity to submit an application for up to £10,000 each to fund a business improvement or upgrade or to put towards a community project, courtesy of Coca-Cola European Partners.
Additionally, CCEP will fund a further £1,000 donation to a local charity or good cause supported by each of the winning pubs.
Find out more and vote at www.greatbritishpubawards.co.uk
Share your news
IF you have any news that you'd like to share with fellow SLTA members, please let us know – we're always looking for interesting stories from licensees the length and breadth of Scotland. Please email us at theslta@aol.com– we'll feature members news in our Trade Talk newsletter and on our website.