Meeting with Cabinet Secretary, Fergus Ewing. New 100% Government backed loan scheme for small businesses. Scottish Government deposit return scheme still lurking in the background. Winners announced in 17th annual Scottish Hotel Awards. 
MEETING WITH THE CABINET SECRETARY, FERGUS EWING
Through the Scottish Tourism Alliance, representatives from mainly the accommodation and travel trade sectors, including the SLTA, met for the Council meeting yesterday.
Agenda
– Introduction and general update from Marc Crothall
– Introductory comments from the Cabinet Secretary
– Update on support for businesses with a RV >£51k
– Round table thoughts on a phased recovery process from Council members
– Closing comments from Cabinet Secretary
– Summary and close by Marc Crothall
We welcomed Fergus Ewing, Cabinet Secretary for Rural Tourism and the Economy who thanked the STA and counterparts for the data and evidence we have supplied to make the case to show that there are a huge number of businesses that don't have any grants or support which he commented, is unfair. A further meeting with the minister and core working group took place this afternoon.
Mr Ewing has written to Nigel Huddleston MP, the UK Tourism Minister and is continuing to make the case for continued necessary support for businesses who have a rateable value of more than £51k and also in relation the government's furlough scheme.
The Cabinet Secretary welcomed the news of the Bounce Back Loans for small businesses of up to £50k max, commenting that he is interested in learning further detail of that but acknowledged that this is not the same as grant finance with loans still needing repaid although businesses will not be required to produce forward projections to be approved for the loans. Those that may have been declined when applying for a CIBLS loan should not refrain from reapplying for a bounce back loan.
Mr Ewing has been working internally with the Scottish Government and has suggested that the performance of local authorities should be made public in relation to the processing of grant applications. The very act of publication of these results should, he said, be incentive for those performing least well to ensure that the money gets out quickly, which the Scottish Government wants.
In terms of recovery, he also acknowledged that the longer term challenge will be in establishing how many tourism businesses will be in a position to re-open and operate in the new landscape. Some can be operated relatively easily and others not so and he acknowledged that the process of recovery will be complicated for the majority in the sector and will require a great deal of planning.
He told us that Fiona Hyslop, Cabinet Secretary for the Economy, Fair Work and Culture and Mr Ewing want to have a compressive plan for each sector within the tourism industry, with everything thought through carefully and he made the point that many weeks of planning will be required before the lockdown measures are lifted.
The Cabinet Secretary acknowledged that without tourism, there isn't going to be an economy in many rural parts of Scotland. He acknowledged the reference to the Nordic market being one that might open up more quickly than others and commented that a lot of work is being done with Malcolm Roughead and his team at VisitScotland in identifying and agreeing best markets to target for recovery.
As regards immediate support for the industry, Mr Ewing is keen to ensure that the focus is on filling the gaps of support – this he stated is "unfinished business" and he highlighted the risk of losing the businesses that are necessary for us to have a strong tourism product. He underlined the aim of the Scottish Government which is to help businesses survive and for the effort of financial support to succeed. He told us that this is where his efforts will be devoted over the next few weeks before we move into the recovery phase.
NEW 100% GOVERNMENT BACKED LOAN SCHEME FOR SMALL BUSINESSES
The UK Government has announced a new Bounce Back Loan Scheme for small businesses which will be able to borrow between £2,000 and £50,000 and access the cash within days.   The loans will be interest free for the first 12 months and businesses can apply online through a short and simple form.   Small businesses will benefit from a new fast-track finance scheme providing loans with a 100% government-backed guarantee for lenders.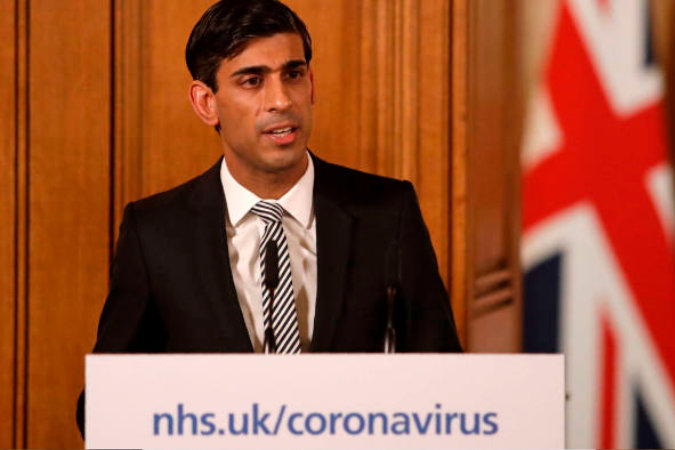 The Chancellor, Rishi Sunak, said the new Bounce Back Loans Scheme, which will provide loans of up to £50,000, would help bolster the existing package of support available to the smallest businesses affected by the coronavirus pandemic.
The scheme has been designed to ensure that small firms who need vital cash injections to keep operating can get finance in a matter of days, and comes alongside the £6 billion awarded in business grants, supporting 4 million jobs through the job retention scheme and generous tax deferrals supporting hundreds of thousands of firms.
The government, which has been consulting extensively with business representatives about the design of the new scheme, will provide lenders with a 100% guarantee for the loan and pay any fees and interest for the first 12 months. No repayments will be due during the first 12 months. The loans will be easy to apply for through a short, standardised online application. The loan should reach businesses within days – providing immediate support to those that need it as easily as possible.
The Chancellor of the Exchequer, Rishi Sunak, said:
"Our smallest businesses are the backbone of our economy and play a vital role in their communities. This new rapid loan scheme will help ensure they get the finance they need quickly to help survive this crisis.   This is in addition to business grants, tax deferrals, and the job retention scheme, which are already helping to support hundreds of thousands of small businesses."
Business Secretary Alok Sharma said:
"Our small businesses are vital in ensuring our communities thrive and will be crucial in creating jobs and securing economic growth as we recover.  This rapid loan scheme offers additional protection so small companies across the country can get access to the finance they need immediately, as part of the unprecedented package of support we have put in place.  The scheme will launch for applications on Monday 4 May. Firms will be able to access these loans through a network of accredited lenders. The government will work with lenders to ensure loans delivered through this scheme are advanced as quickly as possible and agree a low standardised level of interest for the remaining period of the loan."
Eligibility:-
You can apply for a loan if your business:-
is based in the UK
has been negatively affected by coronavirus
was not an 'undertaking in difficulty' on 31 December 2019
Who cannot apply?
The following businesses are not eligible to apply:-
banks, insurers and reinsurers (but not insurance brokers)
public-sector bodies
further-education establishments, if they are grant-funded
state-funded primary and secondary schools
If you're already claiming funding
You cannot apply if you're already claiming under the Coronavirus Business Interruption Loan Scheme (CBILS).
If you've already received a loan of up to £50,000 under CBILS and would like to transfer it into the Bounce Back Loan scheme, you can arrange this with your lender until 4 November 2020.
How to apply:-
The Bounce Back Loan scheme will launch on 4 May 2020 and more information about the scheme will be available shortly.
SCOTTISH GOVERNMENT DEPOSIT RETURN SCHEME STILL LURKING IN THE BACKGROUND
Obviously, we are all concentrating on the issues surrounding the COVID-19 virous and the collateral damage caused by this pandemic. However, there are other things lurking in the background!
One of them is the Scottish Government's Deposit Return Scheme.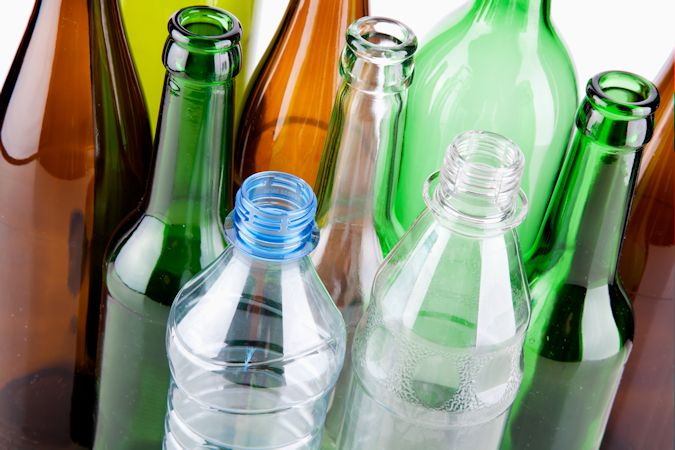 In a communication to a number of Government Ministers, including, Roseanna Cunningham, Cabinet Secretary, Environment, Climate Change and Land Reform; Kate Forbes, Cabinet Secretary, Finance; Fiona Hyslop, Cabinet Secretary, Economy, Fair Work and Culture and Fergus Ewing, Cabinet Secretary, Rural Economy and Tourism, the group stated that:-
"We write as representatives of businesses, with significant economic interests in Scotland, who have been working with the Scottish Government to help deliver its ambitious plans for a Deposit Return Scheme through the Implementation Advisory Group.

It is in all our interests to deliver a world class DRS and it is therefore with some regret that we write this letter.

We welcomed the Scottish Government's revised DRS launch date of July 2022 when the regulations were laid before Parliament on March 16th, as this provides a clear indication that the government has listened to the evidence presented and adopted a pragmatic and considered response.

However, in the weeks that have passed, the scale of the economic challenge now facing companies and consumers, arising from the necessary restrictions imposed as a result of Covid-19, forces us to be more frank about the prospects for making significant progress in the coming months.

The detailed design and implementation planning required to make DRS successful will require significant capital investment across the entire sector – amounting to tens of millions of pounds – at a time when the financial pressures on our businesses – and consumers of course – have arguably never been greater. 

Furthermore, the level of stakeholder engagement required is substantial and represents a distraction from our immediate priority, which is – candidly – our survival first and foremost and then something of a recovery. 

Many companies have both furloughed staff and been forced to suspend all non-essential expenditure for the foreseeable future as a result of the financial pressures and uncertainty they face.  Any additional costs to business will only compound those pressures and make a difficult period worse.

The First Minister has stated clearly that there will likely be physical distancing measures in place for some time, even as some other restrictions are lifted. These too will present an ongoing challenge to producers, wholesalers, retailers and the hospitality trade, and we would rather be focused on preparing for those arrangements than on the minutiae of a scheme that will not be implemented until the summer of 2022.

We want to work with you and your officials and advisers to help rebuild the economy and drive environmental improvement and best practice, but we believe that the efforts you are rightly taking to control the spread of Covid-19 and limit its health impacts necessitate a delay in the implementation timeline contained within the legislation.

We therefore ask that consideration is given as to whether the legislation should be withdrawn or launch date reviewed until the future social and economic picture for consumers and businesses is clearer and a realistic programme for a world-class DRS in Scotland can be better prepared."
The joint communication was on behalf of the:-
British Beer and Pub Association.
Natural Source Waters Association.
British Soft Drinks Association.
Scottish Grocers Federation.
Scottish Wholesale Association.
Scottish Licensed Trade Association.
UK Hospitality.
17thANNUAL SCOTTISH HOTEL AWARDS
The regional and national winners of the 17th Annual Scottish Hotel Awards were announced via Facebook recently.
The live announcement took place on the date originally scheduled for the annual Gala Dinner which was sadly postponed due to the current global situation. The awards and their comprehensive People of Excellence winners were revealed over the course of the evening, starting with a video welcome. Scotland's hoteliers and staff were invited to join in online for a shared evening with "a glass of wine or a dram – or a little Zoom party."
Organisers decided to press ahead with the reveal of winners after it was decided it would give hotels and professionals "a welcome lift" during the current industry shutdown, and help businesses and individuals look ahead with the support of recognition for achievements. The announcement was strongly welcomed on social media by hoteliers and industry leaders as "good news".
"At this hugely difficult time, with all hotels closed other than for key workers, we are acutely aware of the challenges faced by the industry and its people,"said Awards Chairman Gary McLean Quin. "Having considered everything, the team sincerely hopes that the announcement of the 2020 results will give hotels and dedicated professionals a helpful, valuable boost as we all think about and plan ahead for a possible phased or partial re-opening, whenever that time comes."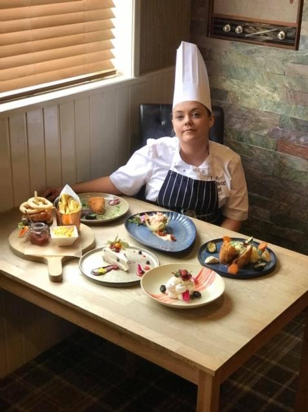 Laura McEwan from the Townhead Hotel, Lockerbie, owned by SLTA President, Stephen Montgomery, won the People of Excellence Executive Chef Regional Award for the South West Area. In congratulating her on receiving the award Stephen said:-
"Laura has worked for me for nearly 5 years and at only 4ft 8, what she lacks in height she certainly makes up for with her culinary skills and work ethics. She is a real asset to my business and a great team member."
Stephen also did not miss out on the awards as he was presented with a Special Commendation for outstanding industry leadership.
The Fellowship, presented for a 17th Consecutive Year in recognition of an outstanding contribution to Scotland's Hospitality Industry, went to Marc Crothall of the Scottish Tourism Alliance.
IN OTHER NEWS
Dumfries and Galloway hotel and pub bosses call for more Scottish Government support during coronavirus pandemic – https://www.dailyrecord.co.uk/news/local-news/dumfries-galloway-hotel-pub-bosses-21939986