Mainland Scotland now in lockdown with a new legal requirement forbidding anyone from leaving their home except for essential purposes.
In a statement to the Scottish Parliament yesterday, the First Minister said:-
We are now seeing a steeply rising trend of infections. Indeed, it is no exaggeration to say that I am more concerned about the situation we face now than I have been at any time since March last year. As a government our clear duty right now is to act quickly and decisively to safeguard health, save lives and protect the NHS.

The advice of our clinical advisers is very clear that the increased transmissibility of the new variant means that the current level 4 measures may not be sufficient to bring the R number back below 1.  "It is essential that we further limit interaction between different households to stem the spread and bring the situation back under control, while we vaccinate more people.

In short, we must return for a period to a situation much closer to the lockdown of last March.   The new measures will make it a legal requirement to stay at home unless there is a reasonable excuse for leaving such as essential shopping, education, childcare or to support the vulnerable. Everyone must now work from home where they can."
Key changes include:-
changing the 6/2 rule to a 2/2 rule. From today, a maximum of two people from up to two households will be able to meet outdoors. Children aged 11 and under will not be counted in that limit.
for everyone else – including 12 to 17 year olds – outdoor exercise or recreation should only take place in a way which is consistent with the 2/2 rule.
under 12s will not count towards the 2/2 rule and will continue to be able to participate in organised activities outdoors.
all schools to continue to use remote learning until the end of January, except in the case of vulnerable children and those of key workers.
stronger guidance on working from home is reflected in new guidance for people who are shielding. Those who are shielding and who cannot work from home are now advised not to work. The Chief Medical Officer is writing to everyone who falls into this category.
The First Minister also told parliament that from Friday, 8 January a number of other measures will be taken including:-
closing places of worship. Since stay-at-home rules do not allow leaving the home to attend a place of worship for a service or for private prayer, these would be closed for all purposes other than broadcasting a service, or conducting a funeral, marriage or civil partnership ceremony.
reducing numbers allowed at a wedding ceremony or civil partnership registration to the legal minimum, i.e. 5 plus the possibility of an interpreter.
prohibiting wakes and post-funeral gatherings, so that only funerals and any associated ceremonies (stone settings, ash scatterings, etc.) can take place.
closing some additional premises, service providers and retailers. This would include showroom elements of larger retailers and ski centres.
ending the 1m physical distancing exemption for workplace canteens.
The restrictions are expected to be in place for at least four weeks, but will be kept under review. The new regulations apply to all parts of Scotland currently in level 4. The island areas currently in level 3 will remain there, but will be kept under review.
For an updated copy of the regulations for the tourism and hospitality sector click here.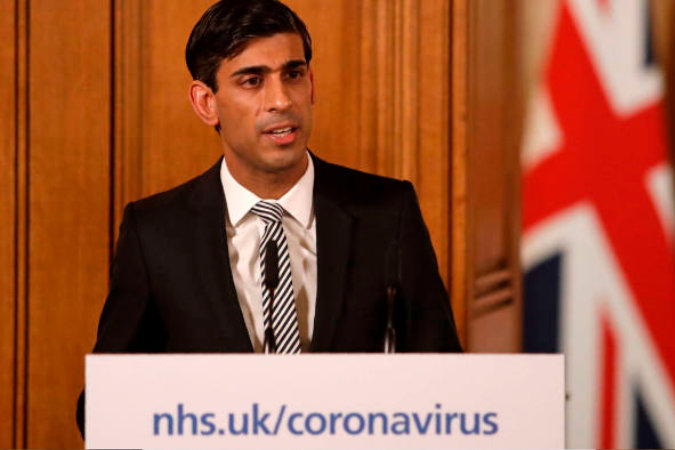 Businesses in the retail, hospitality and leisure sectors in England are to receive a one-off grant worth up to £9,000, the Chancellor has announced.
Chancellor announces one-off top up grants for retail, hospitality and leisure businesses worth up to £9,000 per property to help businesses through to the Spring.
£594 million discretionary fund also made available to support other impacted businesses
comes in addition to £1.1 billion further discretionary grant funding for Local Authorities, Local Restriction Support Grants worth up to £3,000 a month and extension of furlough scheme
This follows the Prime Minister's announcement last night that these business will be closed until at least February half-term in order to help control the virus, and, together with the wide range of existing support, provides them with certainty through the Spring period.
The cash is provided on a per-property basis to support businesses through the latest restrictions, and is expected to benefit over 600,000 business properties, worth £4 billion in total across all nations of the UK.
Chancellor Rishi Sunak said:-
The new strain of the virus presents us all with a huge challenge – and whilst the vaccine is being rolled out, we have needed to tighten restrictions further.

Throughout the pandemic we've taken swift action to protect lives and livelihoods and today we're announcing a further cash injection to support businesses and jobs until the Spring.

This will help businesses to get through the months ahead – and crucially it will help sustain jobs, so workers can be ready to return when they are able to reopen.

A further £594 million is also being made available for Local Authorities and the Devolved Administrations to support other businesses not eligible for the grants, that might be affected by the restrictions. Businesses should apply to their Local Authorities.

The new one-off grants come in addition to billions of existing business support, including grants worth up to £3,000 for closed businesses, and up to £2,100 per month for impacted businesses once they reopen.

The government has also provided 100% business rates relief for retail, hospitality and leisure businesses, £1.1 billion existing discretionary funding for Local Authorities, the furlough scheme now extended to April and 100% government backed loans, extended until March."
Further information
the one-off top-ups will be granted to closed businesses as follows:
£4,000 for businesses with a rateable value of £15,000 or under
£6,000 for businesses with a rateable value between £15,000 and £51,000
£9,000 for businesses with a rateable value of over £51,000
business support is a devolved policy and therefore the responsibility of the devolved administrations, which will receive additional funding as a result of these announcements in the usual manner:
the Scottish Government will receive £375 million
the Welsh Government will receive £227 million
the Northern Ireland Executive will receive £127 million
this will contribute to the funding which has already been guaranteed by the UK Government, to continue to provide the devolved administrations the certainty they need to plan for their COVID-19 response in the months ahead
small businesses in the devolved administrations should also be able to benefit from other UK-wide measures in the government's unprecedented package of support for business, including the various business lending schemes (where the repayment terms were made easier as part of the Winter Economy Plan), and the extension of the Self Employment Income Support Scheme