SLTA joins calls for more Government support. Covid-19 Scottish Businesses Impact Survey Report. Economic outlook for Scotland and the UK webinar. Apply for "bounce back" loan and Scottish Government hardship fund.
SLTA JOINS CALLS FOR MORE GOVERNMENT SUPPORT
A joint letter from hospitality trade bodies has called on the Government for grant support to be given to hospitality venues with a rateable value above £51k as soon as possible.
The letter, on behalf of a number of trade bodies, including the SLTA, was sent to the Cabinet Secretaries for Rural Economy and Tourism; Finance; and Economy, Fair Work and Culture.
A number of meetings have been held recently with Fergus Ewing, the Cabinet Secretary for Rural Economy and Tourism, at which the plight of the "forgotten" sector, (above £51k rateable value), has been discussed. The group presented a grant proposal, essential to support businesses which have a rateable value of over £51k, not just for the immediate future, but also during the period of enforced lockdown and the recovery period beyond.
The letter stated that:-
"Over 2,400 tourism and hospitality businesses in Scotland fall into this category and these businesses are now in a desperate position.  None of them have qualified for grant relief or support other than welcomed business rates relief and the much-needed furlough.  Getting financial support to these businesses is now a matter of urgency to avoid the likelihood of financial collapse resulting in permanent closure over the coming months. 

Many of these are well-established, well-respected, important visitor attractions and hospitality businesses that between them employ 1000's of people and whose jobs are now at risk. We would also highlight too that many other of the same type businesses in the sector who have received a welcome £10k or £25k grant support will also likely be in the same position in a matter of weeks.  

Sadly, some in this category of rateable value property have already closed, some will only survive for the next four weeks. These businesses are the lifeblood of Scotland's tourism industry and communities across Scotland.  Without them, we will have no hospitality industry and a significantly compromised tourism product and fewer outlets which provide a vital outlet for Scotland's food and drink producers plus employment for many others in the extended supply chain. Many are also the central heartbeat of local communities."
The groups grant proposal asks for the following:-
An extension of the £25,000 grant to those business with an RV of £51K+, with 75% grants for additional premises for multiple operators.
This will provide much needed cashflow into the wider hospitality ecosystem and help ease the immediate pressure on businesses.
These grants would be distributed in the same way as grants for those under £51k RV, ensuring a quick and easy process for Local Authorities and hospitality businesses.
An ongoing monthly grant equal to 100% of fixed costs whilst closed.
This will ensure that these businesses will be able to reopen their doors once restrictions allow.
The application process would consist of a simple application form with the business to provide overall costs for continued operation whilst closed.
It would cover:-
Rent/Mortgage payments.Business insurance.
Utilities (gas, electricity, etc.)
Equipment hire and leasing.
Waste collection/management contractual payments.
Ongoing security costs.
Payroll – 20% top up of furlough payments (if paying) and associated employers NI contributions and pension payments.
Bank and finance charges.
Accounting and professional fees.
Cleaning costs
Maintenance/care costs/contracts.
Telecommunication and IT maintenance support contracts.
Pest control
The grants and amount claimed would be subject to audit with financial and/or criminal penalties for knowingly providing false information.
They will be distributed monthly directly to the business owner and backdated to the start of April 2020.
The grant will remain valid whilst a form of social distancing measures are in place by the Scottish Government. If relaxed restrictions allow a business to open during this time, the grant would be withdrawn from that business. Those that remained closed would continue to receive the grant.
The grant would cease to all businesses upon lifting of social distancing measures.
It is our view this support could also be rolled out to those under the threshold once the current grant period concludes (June).
There remains a challenge with regards to State Aid rules. We believe the Scottish or UK Governments would need to notify the EU that they intend to waive State Aid. Without this wavier, many hospitality businesses will be denied access to this lifeline of support. However, we would point to the success of the Danish Government in securing approval from the European Commission for their support for the hospitality sector.
The letter and grant proposal were submitted on behalf of the:-
Association of Scottish Visitor Attractions
Glasgow Restauranteurs Association
Scottish Beer & Pub Association
Scottish Licensed Trade Association
Scottish Tourism Alliance
UKHospitality
COVID-19 SCOTTISH BUSINESSES IMPACT SURVEY REPORT
TRKR Insight & Innovation worked with the STA to conduct a survey that would offer us an understanding of the true impact of the Covid-19 crisis on your business, your employees and on your own well-being.

You can now download the full report here.

Some of the headlines from the 280 responses:
78% of tourism businesses said that the job retention scheme doesn't work for their business
48% of businesses won't be able to retain any staff after May (end of furlough)
92% of businesses have inadequate or no relevant insurance
88% of businesses said that their volume of business/income has disappeared
82% of respondents said they were anxious, stressed or depressed
31% of businesses said they only had enough reserves to last three months
30% of businesses said they will have to reduce their workforce
14% of businesses have now stopped trading
ECONOMIC OUTLOOK FOR SCOTLAND AND THE UK WEBINAR
As well as serious implications for people's health and the NHS, COVID-19 is having a significant impact on businesses and the economy. With the Chief Economist at the Scottish government declaring that the current lock down restrictions have cut the economy output by a third, how will we continue to be resilient in these times?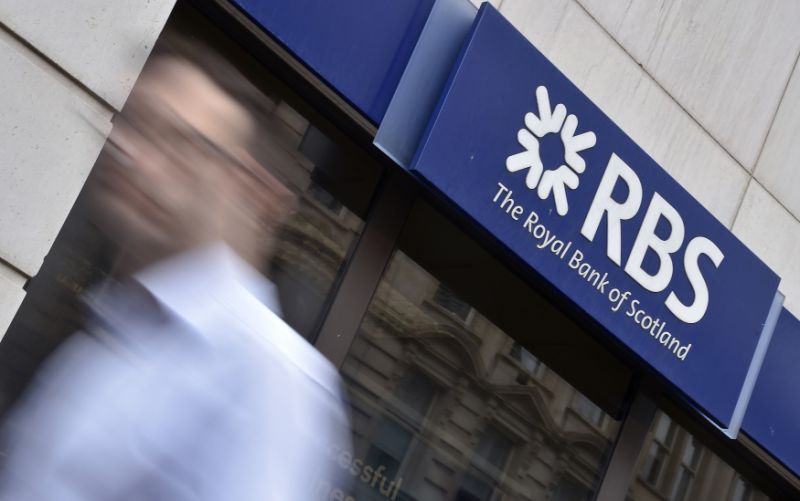 In this fast moving national emergency, Sebastian Burnside, Chief Economist of Royal Bank of Scotland will explore the up to date impact that COVID 19 is having on the local economy and businesses so they can prepare for the future.
The webinar will take place on Thursday 14th May, 11.00 – 12.00.
Click here to register.
APPLY FOR GOVERNMENT "BOUNCE BACK" LOAN
Small businesses can now apply for the government backed 'bounce back' loans.

This scheme helps small and medium-sized businesses affected by coronavirus (COVID-19) to access loans of up to £50,000.

The online form has seven questions and is designed to enable businesses to access funds quickly and easily.

The government has also agreed with lenders that an affordable flat rate of 2.5% interest will be charged on these loans. And any business that has already taken out a Coronavirus Business Interruption Loan of £50,000 or less can apply to have these switched over to this new scheme.

For more details and to apply, please click here.
YOU CAN STILL APPLY FOR A SCOTTISH GOVERNMENT HARDSHIP FUND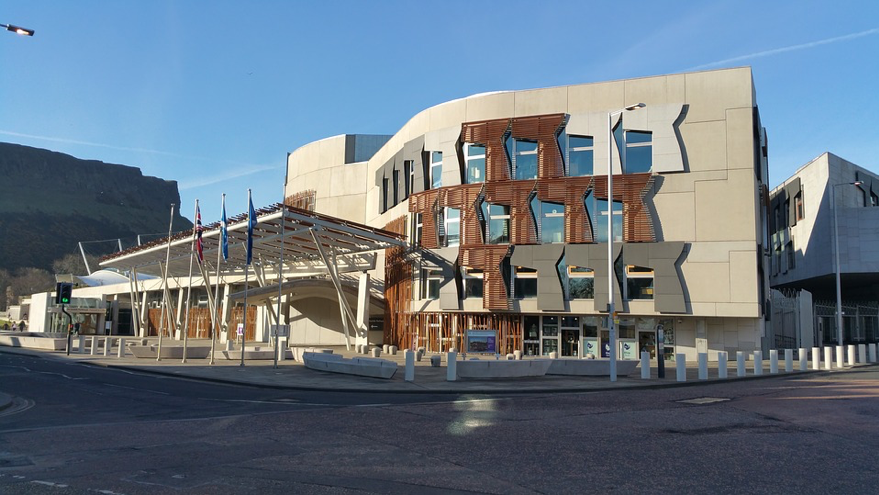 A £100 million package of additional grant support for small and medium sized businesses (SMEs) and newly self-employed people opened for applications on Friday.

The three separate funds will be administered by local authorities and Scotland's enterprise agencies and will begin to pay out grants in early May.

They include a £34 million hardship fund for the newly self-employed, a £20 million fund for small and micro enterprises in the creative, tourism and hospitality sectors and £45 million for viable SMEs crucial to the Scottish economy which are vulnerable.

There was as you would expect, a high volume of applications and you may experience difficulty getting through the application.

To find out more and apply, please click here.
ALSO IN THE NEWS…