Stephen Montgomery, owner of the Townhead Hotel in Lockerbie, and his partner Jan, have recently teamed up with the Aberlour Children's Charity.
Stephen said:-
"Our pubs and hotel bars are always looked on as being a vital part of our community, and for many years the Licensed Trade have always been at the front of raising millions of pounds for worthy charities, whether they be local or further afield. In times of need we are always there to lend a hand, and in facing what we are seeing just now, and with our licensed premises being closed, this is a time when we are needed even more.
I have partnered up with Aberlour Children's Charity, a Scottish Charity who help many families in different ways throughout Scotland.
Why did we choose Aberlour? Well, this was because one of our loyal customers works for the organisation and on seeing one of my Facebook posts got in touch and it has grown from there.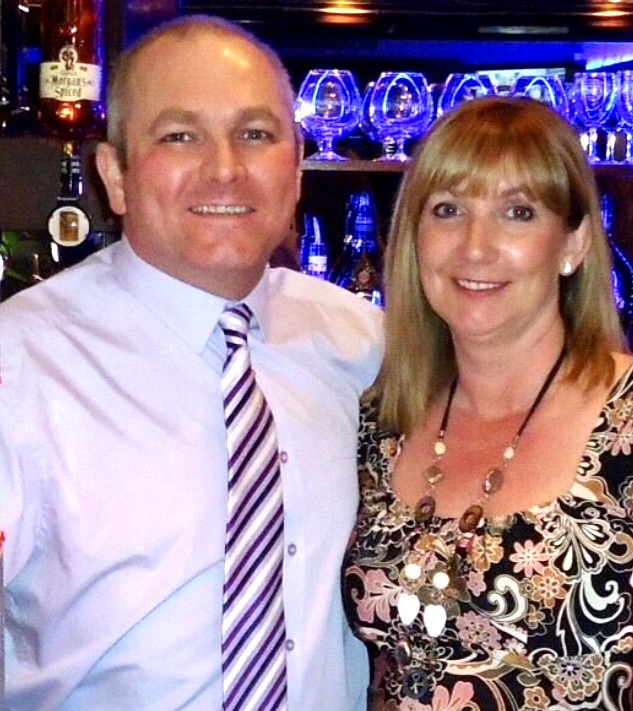 The Townhead Hotel will be cooking and supplying between 150 and 250 meals per week free of charge and these will then be delivered to families who are in need, those who are self-isolating, or those who are deemed as vulnerable in our local area.
I feel it is important in these very difficult times that we as a trade give as much as we can, and help those who have helped and supported us over the years.
My region is the only one that has a "Hub" of sorts, which we are lucky to have, but having spoken to my SLTA colleagues in other parts of Scotland there have been promises of support from many to look at setting up their premises as a "satellite" site for this service during the pandemic. Even if we are able to get people to join in and support those most vulnerable through other ways like delivering essentials, or making a few meals and asking their dedicated business taxi firm to get involved, it would be fantastic.
I think in the doom and gloom of what is going on, our trade can still be seen to help in the community, and it also enforces home the message that the pub is still the 'Hub of the Community
In a message from the Aberlour Children's Charity, Megan Harrison said:-
"While we know that it is a very uncertain time for many in the hospitality sector, we also recognise the huge part that your businesses play within your communities. Under normal circumstances your establishments bring people together for celebrations, commiserations and everything in between. You really are the heartbeat of your community.   Like you, Aberlour is also playing a vital role in communities across Scotland.  
We are focusing our efforts on widening access to our Urgent Assistance Fund. This fund gets cash grants to families with children who are suffering extreme hardship, lack access to basic necessities like food and power, and find themselves in crisis.  The fund also helps women with children who are escaping domestic abuse.
In a typical week before the outbreak of the Coronavirus, we would expect to receive five Urgent Assistance applications.  In the last fortnight we have received 170 requests and we have given grants to 150 families with more in progress. 
From Dumfries & Galloway and the Scottish Borders through to Aberdeenshire and the Highlands we are working hard to support families who are facing unprecedented difficulties at this time.   We urgently need extra funds to be able to keep up with demand and Aberlour is asking members of the Scottish Licenced Trade Association and their customers to help if they can.
Below is a short list of safe ways that individual establishments might help us to raise these vital funds during this uncertain time:-
Host a virtual quiz, ask people to make a small donation to take part. Virtual quiz nights can be facilitated through apps like Kahoot which can be downloaded on a smartphone.
A bonus ball – Ask people to buy a bonus ball number for a prize when your establishment re-opens. Example £10 per number, winning number wins dinner for a family of four. £20 per number winning number wins an overnight stay.
Does your restaurant or bar have a favourite dish? Offer to share the ingredients and preparation method via link for a small donation.
Run an online cocktail masterclass for a small donation. Apps like Zoom and House Party can facilitate multi screens so more than one person can attend.
Run an online Karaoke night.
We'd be delighted to retweet, like and share widely any initiatives on our social media platforms.
These are just some ideas which will not only safely keep you in touch with your customers, but also support Aberlour to be there for children and families in your communities who urgently need our help.  Please get in touch with Megan.Harrison@aberlour.org.uk in the first instance if you need any support. We'd be delighted to hear from you."
For more information on the Aberlour Childrens Charity visit: https://www.aberlour.org.uk